BREAKING: Police shooting victim families gather at a rally to encourage people to vote – will this help the Democrats?
Chicago, IL – Last week, the families of victims killed in police brutality cases banded together for a voting rally in Chicago. The families of Breonna Taylor, George Floyd, Alvin Cole, and Jacob Blake encouraged residents to vote. Will this help the Democrats?
The rally's goal was to "unite a community in action." Taylor, Floyd, and Cole were killed as a result of police brutality earlier this year. Blake is the only survivor among the shooting victims.
Tamika Palmer, Taylor's mother, addressed the rally saying "We have to continue to stand together and fight together. We've been crying, we've been protesting, we've been in the courts. But unless we vote, we will not get the change that we need. It's more than just a right, it's our duty,"
At the same time, George Floyd's family urged people to vote like their lives depend on it. Similarly, Alvin Cole's sister, Taleavia, said "Americans should let their emotions lead them to the polls."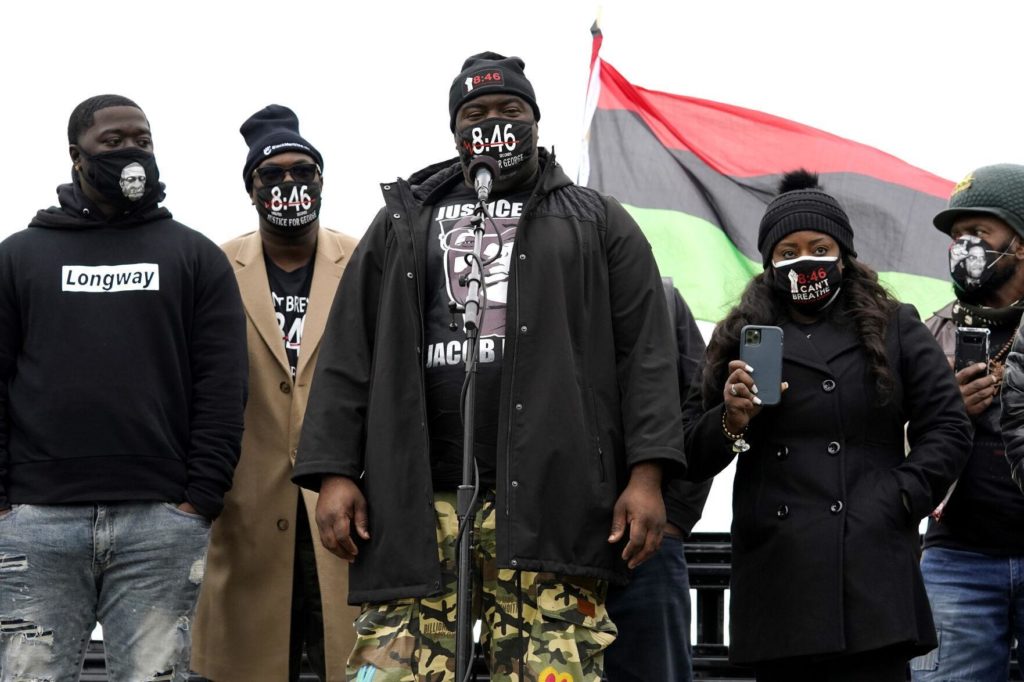 In addition to the high profile case victims, the rally organizers invited the family of Marcellis Stinnette, fatally shot by an officer in Illinois last week. Stinnette's father, Selvin Holmes, emotionally addressed the voters. He said "The shooting of my son is a tragedy in a long line of violent acts against my family and our people,"
Finally, Blake's father, Jacob S. Blake Sr., asserted that he will keep pushing beyond the election to hold officials accountable for ending police violence and promoting health care, education, and jobs.
Will this show of solidarity help voters make the right choices?
Thumbnail Credit: AP Press/Nam Y Huh
Afia is a lawyer, journalist, an avid traveler, an avid reader, a foodie, and an amateur singer. She enjoys instrumental music with her glass of wine ?