The House, the Senate, and the White House — comparing 2020 election races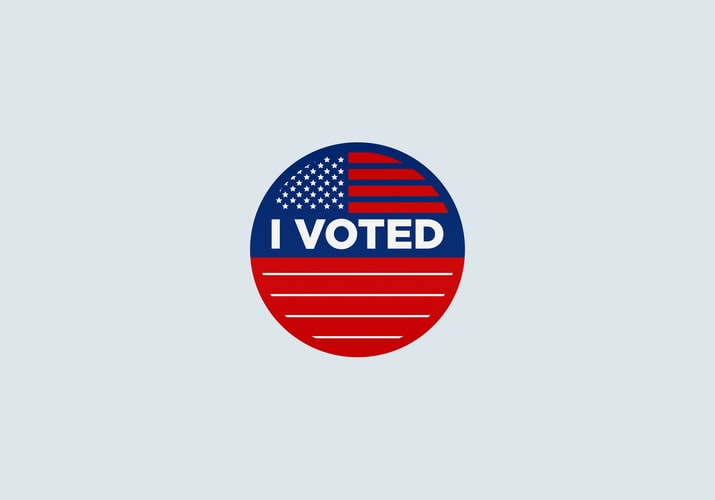 United States – Election mapping this year looks like a game of Battleship, with Democratic and Republican wins and losses across the board. There were 12 swing states in this cycle, some of which flipped in the last minute. Senate and House races are still being called around the country. In these races, it's likely that some will only win by a few thousand votes. Let's take a look at the 2020 House, Senate, and White House races.
A race for the White House
Current Affairs Times reported Saturday that Joe Biden won the presidential election. At press time, Biden has 50.8% of the popular vote and 290 electoral votes. Trump has 47.5% of the popular vote and 217 electoral votes. The candidates' performances in swing states were crucial to the outcome of this election, as made evident by last minute flips in Pennsylvania, Nevada, and Georgia.
African-American organizers showed up and mobilized all around the country. One such leader is Stacey Abrams. She founded Fair Fight in 2018 after losing an election for governor in Georgia. Abrams' organization registered 800,000 voters in Georgia alone. These efforts truly made a difference — Biden pulled ahead in The Peach State with only 12,500 votes.
Similarly to Georgia, Nevada and Pennsylvania also saw a Democratic surge in votes. Political analysts thought both states would swing red in 2020, but ultimately this wasn't the case. When Joe Biden was indefinitely locked in at 264 electoral votes, all eyes turned to Nevada as the deciding state.
Nevada had the six electoral votes to push Biden to victory, but Pennsylvania came out of the woodworks first. Pennsylvania's 20 electoral votes gave Biden a demonstrable win. These blue votes are largely attributed to mail-in votes counted after the Election Day results.
Iowa was also an interesting case. As the first state to vote, Iowa historically sets the precedent for the election. This has been an electoral tradition since the Carter administration.
In this election, however, The Hawkeye State overwhelmingly voted in favor of Trump — he won 53.2% of the vote to Biden's 45%. The state voted purple in House and Senate races, further complicating Iowa's role in this election cycle.
U.S. Senate races
There are more Republican senators than Democratic senators, but neither party holds a majority at this time. With Georgia due for a run-off election in January, stakes are high for both parties as they fight for the majority.
Georgia's run-off election is due to a lack of a majority vote. According to Georgia law, candidates need a 50+% majority to win, and none of the four candidates had a majority. Now, it's expected that millions of dollars will be poured into political advertising in Georgia. David Perdue, Jon Ossoff, Kelly Loeffler, and Raphael Warnock will compete for Senate seats in early January.
Tommy Tuberville (R) beat incumbent Doug Jones (D) in Alabama's senate race. A notable Republican win, Tuberville did not run on any platform other than his support for President Trump. In fact, he didn't speak much on policies at all, or speak to the media.
In North Carolina, GOP senator Thom Tillis was reelected as the Democratic challenger Cal Cunningham lost by 1.7%. This race is notable because both parties broke spending records in this state alone, amounting to over $250 million. Democrats were counting on this seat as one of several that would flip the Senate in their favor.
Arizona was one of those states, and indeed it flipped blue. Democrat Mark Kelly won with 51.2% of the vote. This was a special election for The Grand Canyon State after Republican senator John McCain's death in 2018. Arizona's Governor Doug Deucey appointed a replacement in two Republican politicians — Jon Kyl and Martha McSally. Kelly will take over McSally's term.
U.S. House races
Democrats still hold a majority in the House of Representatives, but Republicans are beginning to close the gap. At press time, Democrats have 218 representatives, while Republicans have 202. There are 15 seats yet to be called in the House, according to the Associated Press.
Republicans pulled key wins in some southern states. Georgia has 14 representatives in the House. This election cycle, Republicans won a majority in eight seats, and Democrats won six. In Texas, District 24 winner Beth Van Duyne pulled ahead by just over 4,600 votes. This secured 23 seats for Texas Republicans and 13 for Texas Democrats.
There were also many close calls in the Midwest. Iowa's second district remains a nail-biter, still uncalled from last Tuesday's election. Republican candidate Mariannette Miller-Meeks has 196,852 votes to Democrat Rita Hart's 196,812.
Just forty votes separate the two candidates, of nearly 200,000 cast. The Associated Press reports 100% of the votes are in. Minnesota's eight representatives are split 50/50 between Democrats and Republicans.
As votes are still counted in House and Senate races, how will the state of Georgia vote on January 5? Will the Senate be flipped by Democrats, or remain a Republican majority?
Thumbnail Credit: visuals/Unsplash (images may be subject to copyright)
Lead developer and editor; legal/political reporter for the Current Affairs Times. World traveler. Mac 'n' cheese lover.