Tyson Foods' COVID-19 betting pool — a classic case of corporate greed, negligence, and racism
Isidro Fernandez, a worker at Tyson Foods in Waterloo, Iowa died of COVID-19 in April. Did managers at the plant bet on how many workers like Fernandez would get infected or die from the coronavirus? That's what the Fernandez family alleges in this shocking wrongful death lawsuit filed against the company. The lawsuit cites a betting pool in which managers would guess how many employees might get infected with the virus. Incredibly, the winner would "take all." Isidro was one of five employees who died at the plant. Fernandez left behind a grieving widow and children. This appears to be a classic case of corporate greed, negligence, and racism. 
The Latest Allegations
The lawsuit was originally filed soon after Fernandez's death on April 26. The suit originated in an Iowa state court and later was heard in a federal court. In April, concerns over the increase in COVID cases led to a temporary shut-down at the Waterloo plant.
After the plant closure, Tyson Foods say they implemented serious health and safety precautions for employees. These include workstation dividers, walk-through temperature scanners, and enforced social distancing monitoring.
New allegations were added in early November. The allegations accuse Tyson Foods of:
organizing "a cash buy-in, winner-take-all betting pool for supervisors and managers to wager how many employees would test positive for COVID-19," according to reporting by the Washington Post.
failing to institute six feet of social distancing space for workers on the factory floor.
not providing enough protective gear and apparel to keep workers safe.
forcing workers to come to work and stay on the job despite clearly being ill with symptoms.
shuttling workers from location to location risking the community spread of the virus.
On November 19, Tyson Foods issued a statement on its website. Not only is the company "extremely upset about the accusations…at our Waterloo plant," but former Attorney General Eric Holder is "conducting an independent investigation…"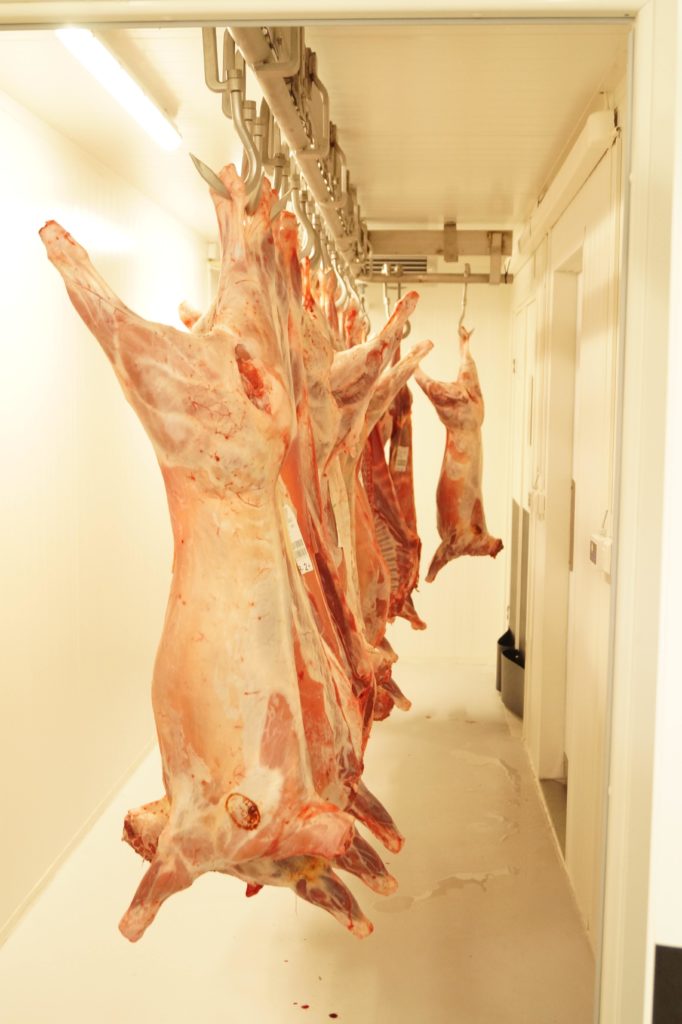 Tyson's Previous Allegations
Serious allegations of racial discrimination at Tyson's Waterloo plant are not new. In July, a cadre of workers' rights organizations filed a discrimination suit with the U.S. Department of Agriculture. This lawsuit specifically alleged that the company violated the 1964 Civil Rights Act as a beneficiary of federal funds which prohibits discrimination against protected classes of workers. One of those protections includes race.
The company received over $109 million dollars from the USDA in 2020. Yet over 87% of those Tyson workers affected with the coronavirus are Latinos and African-Americans, according to reporting by Fox Business.
In July, the U.S. Centers for Disease Control and Prevention reported that there were over 16,000 COVID-19 cases at 239 Tyson plants. Additionally, there were 18 Tyson employee deaths attributed to the pandemic, nationwide. 1000 infections have been recorded at the Waterloo plant alone. No doubt that number has grown. In July, a Tyson spokesperson said, "We've transformed the way our plants operate to protect our team members, implementing measures such as symptom screening before every shift."
Tyson's Hierarchy Faces Charges
In the latest allegations, charges are hitting Tyson brass. According to reporting by NPR, "Other top ranking officials named in the filing are Tyson Chairman John Tyson, CEO Noel White, President Stephen Stouffer, Vice President Tom Brower, Manager Tom Hart, Safety Lead Bret Tapken, and Managers Cody Brustkern and John Casey." Tyson Foods is a family-owned operation with annual sales of $42.4 billion in 2019.
Tyson's Foods is facing charges of negligence and racial discrimination towards its rank-and-file workers amid the pandemic. Will these lawsuits force a change in Tyson's corporate culture?
Thumbnail Credits : Remy Gieling/Unsplash
I love telling, reading, and writing stories. I freelance as a writer, editor, and all-around trouble-maker. I live in Atlanta with my dogs, Jaco, and Trane.