COVID-19 and the election — despite the virus, did Americans break any voting records?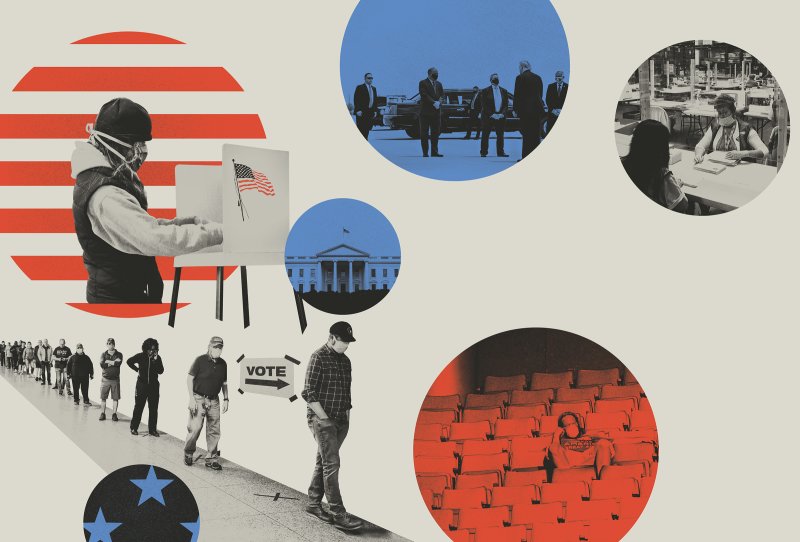 United States – The 2020 election season presented many challenges for the United States' voting processes. Millions of Americans turned to mail-in voting to mitigate the risk of voting in a pandemic. This delayed the vote-counting process for days and only Saturday did we learn of Joe Biden's victory. But did America break records during this election? And how did COVID-19 impact the vote?
2020 voter turnout won't break any records, but it's higher than recent elections
Generally, the voter turnout rate in modern presidential elections ranges from 50-60%. In the 2016 presidential election, the turnout rate sat at 56%. We won't know concrete data on the 2020 election for some time. However, 100 million ballots were already cast by Election Day. Between mail-in votes and in-person votes, Bloomberg projected this election to have a voter turnout rate between 68.6%-72.1%. The 2020 election would break modern records if these statistics are accurate, but it doesn't come close to breaking historic records.
The highest voter turnout rate of all time was in 1876. 82.6% of eligible voters chose between Rutherford B. Hayes (R) and Samuel Tilden (D). The electorate consisted of only Black and White men — women did not yet have the right to vote.
Consistent with the times, voter suppression impacted Hayes' election results. According to historian Eric Foner, Southern Democrats led Hayes to lose the popular vote, 47.9% to 50.9%. Despite this loss, Hayes won the electoral college by just one elector and became president.
Voter suppression still exists today. In the 2020 election, it was particularly present in battleground states like Florida. What does this mean for future elections in the U.S.? Most likely, mail-in voting will be more viable than voting in-person, as data from Pew Research Center predicts. Additionally, voters in the U.S. will remain polarized, especially on topics like the pandemic and racial inequality.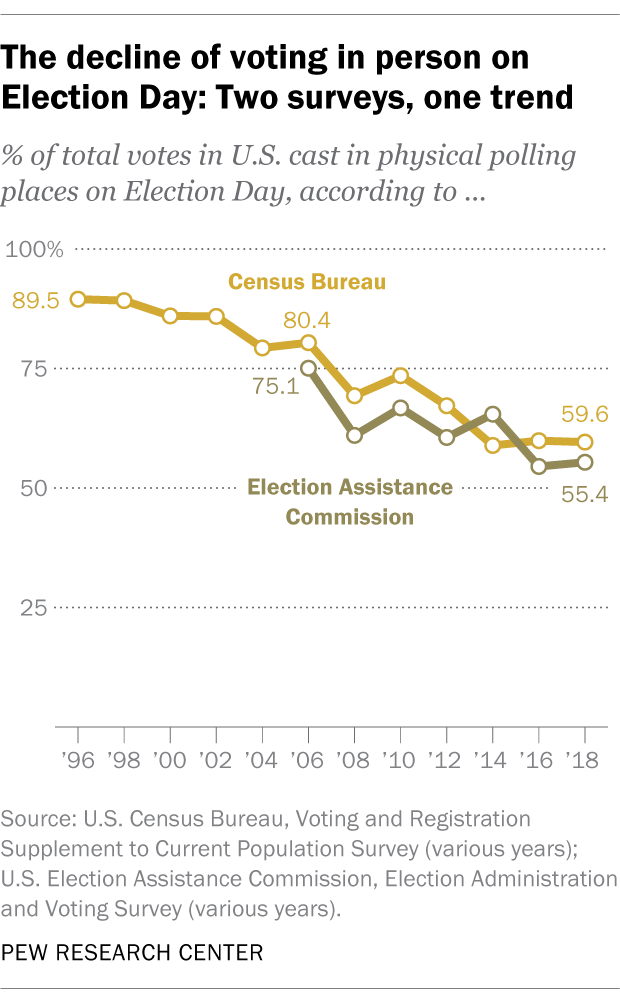 COVID-19 and the election
The pandemic created obstacles for many people to vote, but it also impacted the voting process itself. In North Dakota, a state legislature candidate died of the coronavirus and still won his election. David Andahl died at age 55 on October 5 yet he received an easy majority of 5,901 votes. The local Republican Party will find a replacement for Andahl's seat, until a special election occurs.
A Missouri election supervisor tested positive for the coronavirus one week before the election but still showed up to work. Remaining unnamed by Missouri authorities, the woman died soon after Tuesday's election. The exact details of her time and manner of death are unknown at this time. It also remains unclear how many people came into contact with this supervisor.
As Georgia hosts a run-off election for the Senate early next year, how will COVID-19 impact voter turnout?
Thumbnail Credit: Illustration – Joan Wong for TIME; Getty Images (4), Redux, AP (images may be subject to copyright)
Lead developer and editor; legal/political reporter for the Current Affairs Times. World traveler. Mac 'n' cheese lover.