Will Julian Assange be extradited after all?
London – On April 20, 2022, a judge at London's Westminster Magistrates Court formally approved Julian Assange's extraction to the U.S. Wikileaks founder, Julian Assange is now looking at facing espionage charges in the U.S. However, after many years of legal wrangle, this order still has to be rubber-stamped by the United Kingdom Home Secretary, Preeti Patel. Will she place the final seal on Assange's extradition?
Assange is wanted in the U.S. on 18 criminal charges after Wikileaks published thousands of classified documents along with diplomatic military cables in 2010. If convicted, Assange could face up to 175 years in prison.
Assange joined the hearing on Wednesday from a highly secured Belmarsh Prison in London and merely stated his name and age under oath. He has been placed at the Belmarsh Prison since he was pulled out of the Ecuadorian embassy in London, nearly three years ago.
The Extradition Hearings
Back in January 2021, a magistrates court ruled out the possibility of extradition calling it "oppressive," given Assange's mental health condition including mild autism. However, the High Court in the following months overturned this decision stating that if the U.S. government assured of Assange's treatment, Assange could be extradited legally.
The courts demanded that the US government give an assurance that "Assange would not be made a subject of special administrative measures nor would he be held at a maximum-security prison before or after trial."
Ironically, Wednesday's order came one month after the United Kingdom Supreme Court rejected Assange's request to appeal the high court's decision. What will this mean for Assange? Does this completely exhaust all legal options for his defense, or does he still have a chance?
The Current Affairs Times in an exclusive coverage analyzed the road ahead for Assange.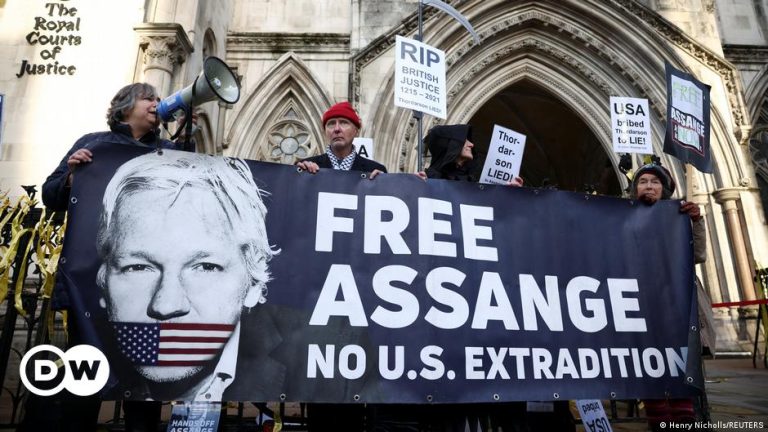 The Road Ahead For Assange.
A UK Home Secretary Office spokesperson confirmed to The Current Affairs Times that "The Court has today decided to send the case of Julian Assange to the Home Secretary for her decision on whether to order his extradition to the U.S. He is wanted in the U.S. to face charges relating to computer misuse and the unauthorized disclosure of national defense information."
In an exclusive conversation, The Current Affairs Times was informed that UK Home Secretary, Ms. Preeti Patel has about two months to make a decision. The spokesperson said that from a legal standpoint, the home secretary may only consider the following four questions –
Can the accused possibly face the death penalty?
Are special arrangements with the requesting country? The specialty here means that "an extradited person may only be charged with the conduct specified in the extradition request."
Was the defendant previously extradited to the U.K.? If so, does the state which previously extradited the person in question consent to onward extradition?
Was this person previously transferred to the U.K. by the International Criminal Court?
If none of the above provides grounds to refuse the request, the Home Secretary must order extradition.
Currently, there is not much ambiguity in terms of the above four requirements. However, Julian Assange's legal and public relations team has a very different take on this.
Assange's Stand
Assange's spokesperson informed The Current Affairs Times that Assange's lawyers have a month to make further submissions to Ms. Patel. They will focus on his possible sentence and prison conditions in the U.S. "Appeals on other grounds such as political persecution can also be made to the high court. Assange intends to continue fighting for his freedom and his solicitors at Birnberg Peirce are working on this."
Assange's team believes that "there can be future appeals on certain grounds and if need be the case can be taken to the European Convention on Human Rights."
Will Assange be extradited? If so, under what conditions? What new legal rules will journalists be required to follow when disclosing confidential information? Will Assange serve a life sentence in prison for leaking sensitive information, without proper authorization? An old idiom wisely cautioned Americans against unguarded talk; "Loose lips, sink ships." Is the damage Assange has caused with his mouth enough to merit life imprisonment?
Thumbnail Credits: Getty Images
Editorial Credits: Adelola Tinubu